Threatened Masculinity May Cause Men to Overcompensate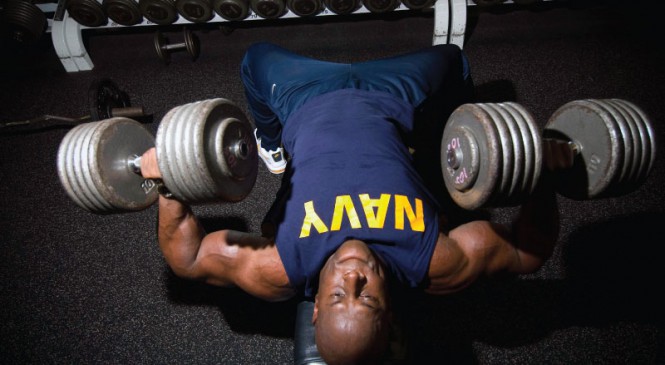 A University of Washington study published last month in Social Psychology examined the reaction of college-age men to threats against their masculinity. Students at Stanford University were asked to perform a handgrip strength test and shown their results on fake bell curves that represented female and male averages, with the female curve indicating a weaker result than the male curve. Each participant was shown either an average male or female result. The students were then asked to fill out a questionnaire about their height, personality, and romantic relationships with distractor questions about intended college majors to conceal the purpose of the study. Participants thought the purpose of the study was to measure how exertion impacts decision-making.
Researchers found that men who were shown falsely low results on the strength test exaggerated their height by an average of three quarters of an inch while emphasizing aggressive, 'masculine' traits. The men who were shown average results did not consistently exaggerate their masculine traits. In a second study, men were given strength scores out of 100, with 100 being rated as "completely masculine," and randomly assigned results of 26 or 73 after being told that the median score was 72. When asked about products they would want to receive as compensation for their participation the men given the lower scores were less interested in feminine consumer products.
Sapna Cheryan, the lead author, was inspired to conduct the study after reading in a fitness magazine that men had a tendency to overreport the amount of weight they could bench press in a questionnaire before having to prove it physically.
The purpose of reporting on this is not to make light of the male ego, but to illustrate how prescriptive norms can affect social behavior and further the dialogue about how that pressure can lead to problems for everyone. In the midst of extensive conversations about socializing girls to not feel pressured into "typically" feminine behaviors, it is worth examining how pressure on boys and men to be hyper masculine can be just as problematic and harmful.
Image by U.S. Navy photo by Mass Communication Specialist 3rd Class Eric J. Cutright [Public domain], via Wikimedia Commons