Selfies for Science: Learning to Monitor Mental Health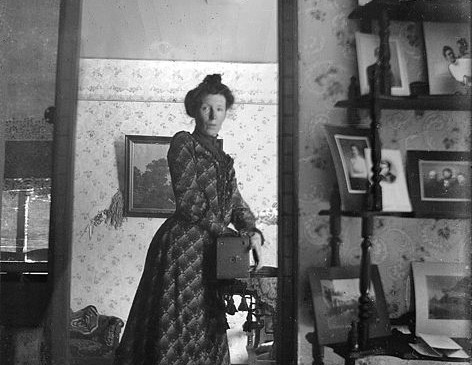 I admit that I am a pretty notorious selfie-taker. A lot of people complain about people taking them, but I think they are a great way to capture a moment and insert yourself in a way that can be both meaningful and memorable.
According to Computer Science Professor Jiebo Luo of the University of Rochester, the selfie camera may have another use: it could help monitor a person's emotions. He presented a paper this week describing the demo phase of a computer program designed to analyze video recorded selfie-style as a person interacts with social media to monitor mental health status.
The program is designed to "quietly observe" a user's behavior unobtrusively. Users do not have to describe their emotional states, wear equipment, or input additional information. By tracking physical movement including blink rate, eye-pupil radius, and head movement rate and comparing it with the user's posts to Twitter, scrolling speed, keystroke rate, and click-rate, the system is able to determine positive, negative, or neutral emotions.
Luo and his team used 27 participants and gave them content designed to induce an emotional reaction for positive, negative, or neutral reactions. The users self-reported their feelings and compared the program's results to their own. This combined data helped researchers tune the system for better results. Still in a demo state, the team plans to take this first phase and make it more sensitive so that it can differentiate between types emotions, for example:  sadness versus anger.
 While this project is just beginning and still has a long way to go before providing real insight into subtle mental health changes, it is great for researchers to examine how existing technology can be incorporated into managing our own health.
Source: University of Rochester Press Release published on EurekAlert
Image: A woman taking a selfie in a mirror roughly around the year 1900. The original uploader was Tsukiakari at English Wikipedia. from Wikimedia Commons